Home
MOGASlife's Transformational Christian Life Coaching is tailored to the unique needs, challenges, and goals of our clients. Customized biblical meditation and prayer are included in all sessions. We are supporters of mental health and providers of life help.
What is MOGAS?
MOGAS is an acronym for "Meditate on God and Stretch" and a clarion call to repent, receive Jesus Christ as Lord and Savior, and meditate and stretch biblically to help renew minds and transform lives with the help of the Holy Spirit.
The clarion call:
to repent, or change one's mind, about living in sin and separate from God the Father (Acts 17:30, 2 Corinthians 7:10, Luke 3:8)
to have a devoted, personal relationship with God by receiving His Son, Jesus Christ, as Lord (God) and Savior for eternal life (John 1:12)
to be transformed by the power of the Holy Spirit and by renewing the mind through biblical meditation (Romans 12:2)
to honor God by moving and stretching our bodies (the temple for Holy Spirit) to glorify Him (Ephesians 1:13-14, Romans 8:9)
What is MOGASlife?
MOGASlife reminds us, Christ followers, to meditate on God and godly things, mature in sanctification, and represent Jesus Christ in our lives through our words and deeds.
MOGAS, "Meditate on God and Stretch," is better than Christian yoga.
Our Claim
Our claim is that MOGAS, "Meditate on God and Stretch" is better than Christian yoga. Yoga, in any form does not honor Jesus Christ. Christians are followers of Jesus Christ who are saved from sin and eternal death to abundant and eternal life with God through the death, crucifixion, and resurrection of Jesus Christ, the Son of God. (John 3:16) Christians are spiritually born again by God (John 3:3, John 3:7), bought with the price of Jesus's bloodshed and sacrificed life (1 Corinthians 6:19, 1 Peter 18:19, Matthew 20:28), and adopted by God as His children (Galatians 4:5, Romans 8:15).
As Christians, we are made new as God's masterpieces created in Jesus Christ to do good works. (Ephesians 2:10) We are to honor and glorify God in our bodies and in everything we do. Furthermore, we are held accountable for what we do and say in our bodies, as our bodies are God's temple. (1 Corinthians 6:19-20, 1 Corinthians 10:31)
Followers of Jesus Christ are told to die to self (not rely on self) (Luke 9:23) and be resurrected (made alive) with Christ, to seek things that are above, where Christ is, seated at the right hand of God. We are to set our minds on things that are above, not on things that are on Earth. (Colossians 2:13-15, Colossians 3:1-4)
God is love, and Jesus is the way to God according to the Bible. When we Meditate on God and His word, we keep our minds on God and Godly wholesome thoughts. (Joshua 1:8, Philippians 4:8-9) This means we do not attempt to empty our minds, and we do not focus our attention on our breath, candles, crosses, other objects, or ourselves. (Romans 8:5-6) Also, we move our bodies unto God with gratitude and honor. We worship God in and through our bodies when we focus our attention on Him.
The Word of God renews minds and transforms lives.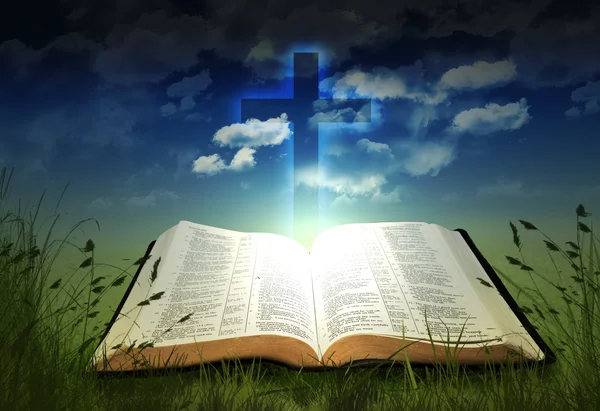 Every individual has a choice to worship as he/she pleases. We all have that right.  However, if you gave your life to Jesus Christ by believing He is the Son of God who was sacrificed by dying on the cross and resurrecting to save you from your sins, you are a believer and should, according to the Bible, choose to worship God in Spirit and truth according to what the Bible teaches. The Bible is the Christian guide for meditation and stretching. It is all done to worship and glorify the Most High God.
We believe the Word of God is God-breathed Holy Scriptures and it tells us to worship God alone and not idols (Idol worship is involved in the Hindu practice of yoga). It also tells us that there is no God besides Him. (Isaiah 45:5, Isaiah 44:6-8) God is jealous and wants us to worship Him alone. Exodus 20:4-5 says, "You shall not make for yourself an image in the form of anything in heaven above or on the earth beneath or in the waters below. You shall not bow down to them or worship them; for I, the Lord your God, am a jealous God, punishing the children for the sin of the parents to the third and fourth generation of those who hate me,"
The Bible has instructed us on how we, Christ-followers, should meditate. As children of God, we are to meditate on God (Isaiah 26:3), His Word (Psalm 119:148), His law (Psalm 119:97), His works (Psalm 143:5, Psalm 119:27), His character and attributes (Isaiah 6:3, 1 John 1:5, Psalm 12:6, Romans 5:8) and things that are true (all of God's Words are true), just, pure, lovely, of good report, and of virtue (Joshua 1:8, Philippians 4:8-9).
https://mogaslife.com/how-to-mogas/
Yoga
Hindu beliefs: Yoga is a religious practice of the Hindu religion that originated in the eastern nation of India. It is also a popular practice now in the West and in many other places around the world. The religious practice of yoga pays tribute to the 330 million idol gods of the Hindu religion.
"Yoga" means union, or to yoke oneself to the impersonal god Brahman, the Hindu idea of "God." In yoga, the goal is to merge the soul with the universal consciousness, Brahma. The Bible never told us to be one with Brahman, neither does it tell us to merge our souls with Brahma.
Furthermore, many of the yogic poses, or asanas, are more than exercise or stretching. Some are specific movements and sequences to worship the sun and some to the Hindu gods such as Shiva, Ganesha, and Shakti. Chanting is often used, according to Webmd.com, to focus and tune in with a higher self, become more aware of the correlations between their individual self and supreme self, or bring one closer to Vishnu, the god the Hindu refers to as the source of creation, depending on the chant. Mudras or hand gestures are also used in some yoga practices to channel the flow of energy. These asanas, hand gestures, and chants are not used in Biblical meditation.
Christian Yoga and Holy Yoga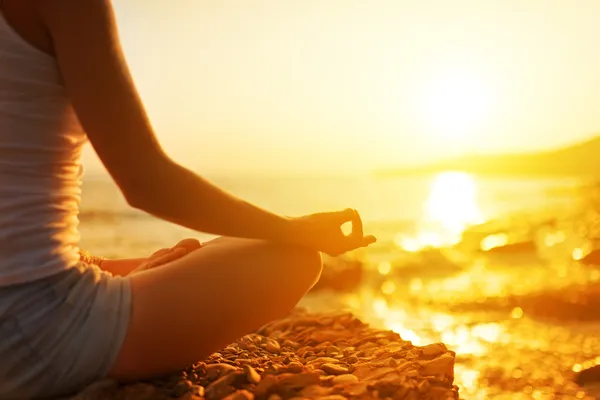 Yoga is not a Christian practice. It is a Hindu practice. Therefore, Christ-followers and believers should be following Jesus Christ and not following any of the 330 million gods and deities of the Hindu religion by practicing yoga. "Be ye holy for I am holy," says the Lord. (1 Peter 1:16) Simply put, the Bible does NOT say to do "Holy Yoga" for yoga is holy, it says God is Holy, and we, His children, should be holy like Him. It does not matter if the name of the practice is Christian yoga or holy yoga, neither should be done by Christ's followers. We should "present our bodies a living sacrifice, holy, acceptable to God, which is our reasonable service. Therefore, you, Christ-following Child of God, are to "not be conformed to this world (with its practice of yoga), but be transformed by the renewing of your mind, that you may prove what is that good and acceptable and perfect will of God."
Mission
MOGASlife's MISSION: To help Christ-followers renew their minds and transform their lives with Biblical meditation and foundational principles of the Christian faith.
(Romans 12:1-2) I beseech you therefore, brethren, by the mercies of God, that you present your bodies a living sacrifice, holy, acceptable to God, which is your reasonable service. And do not be conformed to this world, but be transformed by the renewing of your mind, that you may prove what is that good and acceptable and perfect will of God.
Vision
MOGASlife, LLC envisions transformed Kingdom citizens who are kept in perfect peace as their minds stay on God (Isaiah 26:3) and lead others to Jesus Christ through word, deed, and lifestyle.
(Joshua 1:8) This Book of the Law shall not depart from your mouth, but you shall meditate in it day and night, that you may observe to do according to all that is written in it. For then you will make your way prosperous, and then you will have good success.
(Philippians 4:8-9) Finally, brethren, whatever things are true, whatever things are just, whatever things are pure, whatever things are lovely, whatever things are of good report, if there is any virtue and if there is anything praiseworthy- meditate on these things. The things which you learned and received and heard and saw in me, these do, and the God of peace will be with you.
Core Values
(Matthew 22:37-40) Jesus said to him, "'You shall love the Lord your God with all your heart, with all your soul, and with all your mind.' This is the first and great commandment. And the second is like it: 'You shall love your neighbor as yourself.' On these two commandments hang all the Law and the Prophets." Also, see Mark 12:28-31. (Romans 13:10) Love does no harm to a neighbor; therefore love is the fulfillment of the law. (John 14:15) "If you love Me, keep My commandments...."
(John 5:22-23) For the Father judges no one but has committed all judgment to the Son, that all should honor the Son just as they honor the Father. He who does not honor the Son does not honor the Father who sent Him. (1 Peter 2:17) Honor all people. Love the brotherhood. Fear God. Honor the king.
(John 14:27) Peace I leave with you, My peace I give to you; not as the world gives do I give to you. Let not your heart be troubled, neither let it be afraid. (Isaiah 26:3) You will keep him in perfect peace, whose mind is stayed on You, because he trusts in You. (Philippians 4:6-7) Be anxious for nothing, but in everything by prayer and supplication, with thanksgiving, let your requests be made known to God; and the peace of God, which surpasses all understanding, will guard your hearts and minds through Christ Jesus. (Hebrews 12:14) Pursue peace with all people, and holiness, without which no one will see the Lord:
"Love, Honor, and Peace are fundamental in purposeful prioritized relationships." ~ Mrs. MOGAS
Prayer Requests
Do you need prayer? Click the prayer requests link, and our MOGASlife intercessory team, Bobbie's Battering Rams, will stand with you in prayer. https://mogaslife.com/prayer-requests/
Stay calm and stay connected.
Email: mrs.mogas@mogaslife.com
Local & WhatsApp: +1 (504) 875-1237
Total Investment: $9000
The 12-session and 6-session Transformational Christian Life Coaching with Biblical Meditation packages are highly adaptable and can be tailored to each participant's unique needs, goals, and preferences. The primary focus of MOGASlife coaching is to guide individuals toward a deeper connection with their Christian faith and experience personal and spiritual growth with alignment to biblical principles.
Total Investment:  $5700
This shorter program of 6-sessions is a condensed version of the 12-session program, covering essential topics in a more concise manner. MOGASlife's Transformational Christian Life Coaching is highly adaptable and responsive to the individual's journey. The coaching addresses the participant's unique circumstances, challenges, and spiritual aspirations. 
Attention: MOGASlife Book is coming SOON!